Photogrammetry • 3D photo scanning
⬜ We create photorealistic 3D model scans
Products, museum artifacts, architecture . . .
Ready to publish or use in 🌌 CAD, graphic software or to 3D print
ČEZ (techsites inspections)
We offer realistic, scalable and measurable 3D scans of objects, environments or interiors
Usable for any industry – cultural heritage protection, BIM – Digital twin documentation, products presentations, 3D print and design, education, video games, VR/AR and much more…
Models can easily be combined with photographs, animations, text or hyperlinks. Useful for architectural visualizations and promo materials.
Using drone imagery we can easily present historical heritage – castles, churches . . . 🏰
We work with and can provide the usual formats, such as FBX, BLEND, DAE, OBJ, STL . . .
🧿 Hi-res textures up-to multiple 16K for video mapping a re-projections, fully supporting light / color grading.
Usable for cinematography – Volumetric Filmmaking, compatible with Unity and Unreal Engine.
Need anything scanned in the Czech republic or Europe? Gothic architecture, lush forests, witcher-like fantasy assets? We know how!
Available for location scouting and local asset scanning for games, virtual production and film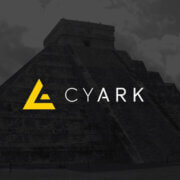 Pavel helped CyArk to quickly process the Map the Moment data and to get the best possible quality from available photographs to really keep the spirit of the BLM movement for future.
– Scott Lee
Director of Reality Capture @ CyArk
Some models Created in RealityCapture by Capturing Reality.